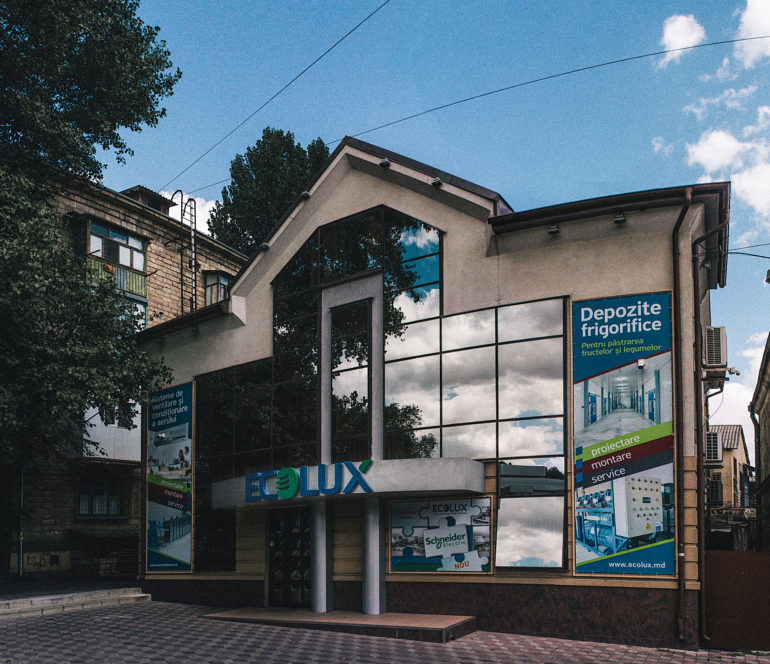 Created in 1995, at the present SC Ecolux SRL is a qualified supplier of refrigeration products and equipment, ventilation and air-conditioning systems, as well as of professional services of designing, installation, fitting and maintenance.
ECOLUX SRL is dedicated to the understanding of our customers needs and delivering the best European products in the terms of providing the newest technologies, of respecting the newest environment regulations and of appreciating its most valuable specialists. While providing services our main goal is to strive for customer satisfaction and offer best solutions that meet customer's needs and budget.
Our mission:
A company that creates sustainable values for our customers, staff and society, by effectively applying our expertise in designing, installing and maintaining refrigeration and air conditioning systems.
A company that appreciates its customers for their valued business, not the value of their business.
A company that can offer all of its clients up for references and not just the selected ones.
A company that commits the same resources and enthusiasm to retaining their existing clients as they do to attract new clients.
A company that treats their clients as their future and not as an order number.
A company that grows through success and client referrals and not through acquisition.
We work for and with our clients providing a guilty of customers service, level of expertise and standard of product that guarantees the clients full and continued satisfaction and achievement of constant mutually beneficial partnership.